Join the Boomers Family! - Subscriptions available
Boomers has been supporting the health and well-being of Australians for over 25 years, 
and we are inviting you to join the family with our brand new subscription offering.
Make an investment in your health and take the hassle out of 
satisfying your protein needs.
What will you get once you're part of the family?
Obviously, great savings! All subscriptions will receive a discount on their ongoing purchases. As always, bigger orders means bigger discounts.
All active subscriptions over $150 get free shipping, forever.
Goodies! Boomers Protein often collaborates with local health professionals that are delighted to offer samples and information for our audience. You'll also receive samples of any new Boomers products or recipe books/cards because we need your help to deliver great products and new ideas!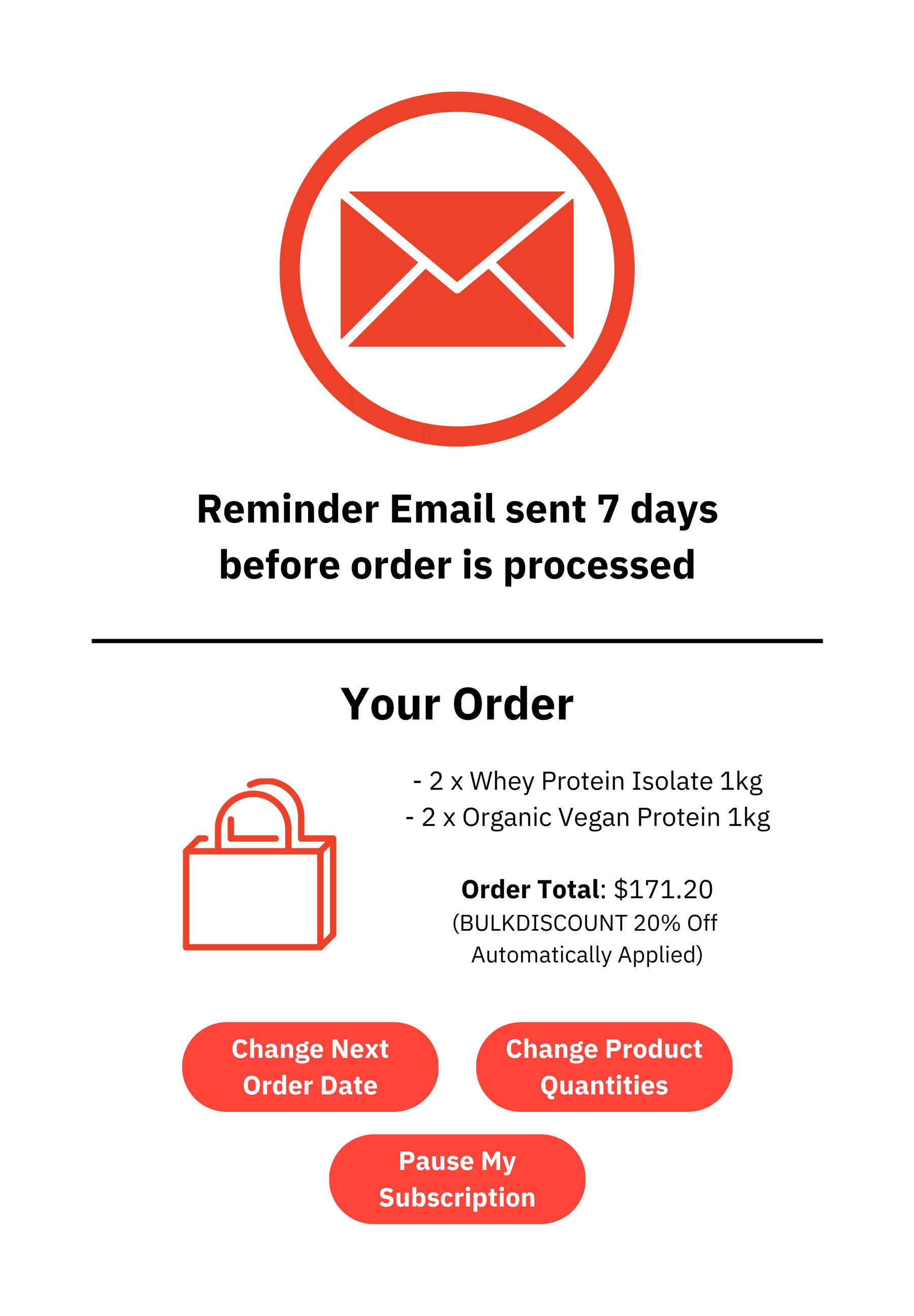 As the customer, you have full control!
You can choose how often you receive a delivery. Options range from 1 week to 9 months with simple extensions as needed.
We will send you an email one week before your subscription is set to ship out to confirm, in one click from this email you can edit, pause, skip and manage your orders in seconds.
Need an extra bag this month for a friend? Easy.
Need to push your order back a fortnight? No problem.
Edit, pause, skip and manage your account all from one simple page.
Subscription Discount Tiers
Boomers Protein has always offered larger discounts to our customers that choose to stock up or supply their friends and family. This aspect of our online store was crucial to us when we began planning our Boomers Family initiative.

At the checkout, you will be prompted to enter a code 'BULKDISCOUNT' if your order is above the $200 threshold, you will only need to do this once for ongoing orders.
If you wish to have a standard subscription that is less than $200 and then top up your order as needed, you can do so from your reminder email and simply enter the
'BULKDISCOUNT'
code if your order is above $200.
If you'd like a subscription order for an address outside Australia, please contact our team.
We have implemented this subscription purchases to have complete transparency with our Boomers customers and invite them into our family.
If you have any queries or comments about what you'd like out of this new platform, please contact us on boomers@boomersprotein.com.au